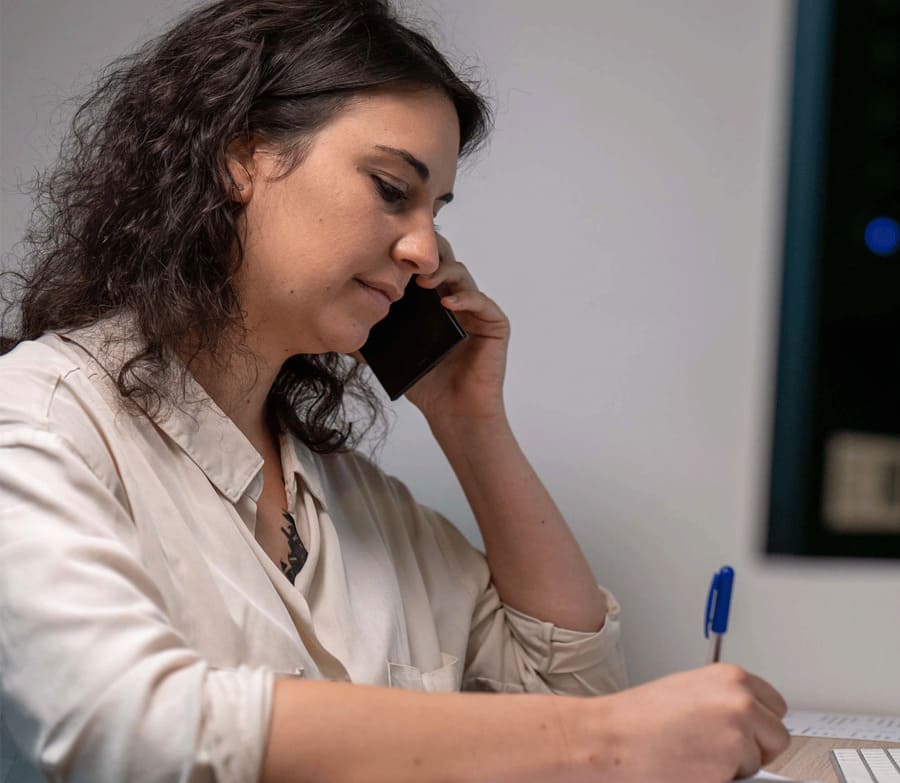 Analysis & advice
We do not consider ourselves as simple executors. We strive to make strong recommendations to guide you in the best way according to your objectives. Whether your brief is very specific or vaguely defined, we start by understanding your needs before making our recommendations.
Recommendations
Brief analysis
Video concept creation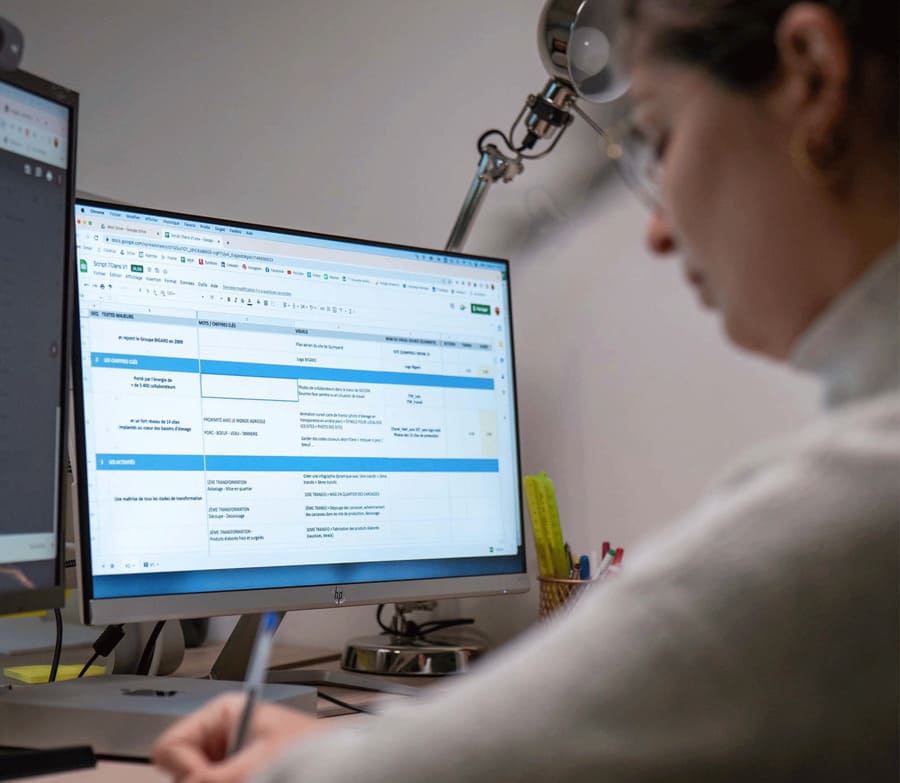 Writing
Then we write the script and work on the storyboard. To never lose sight of your objectives, we write your script in collaboration to highlight the fundamental elements of your communication.
Script
Storyboard
Interview preparation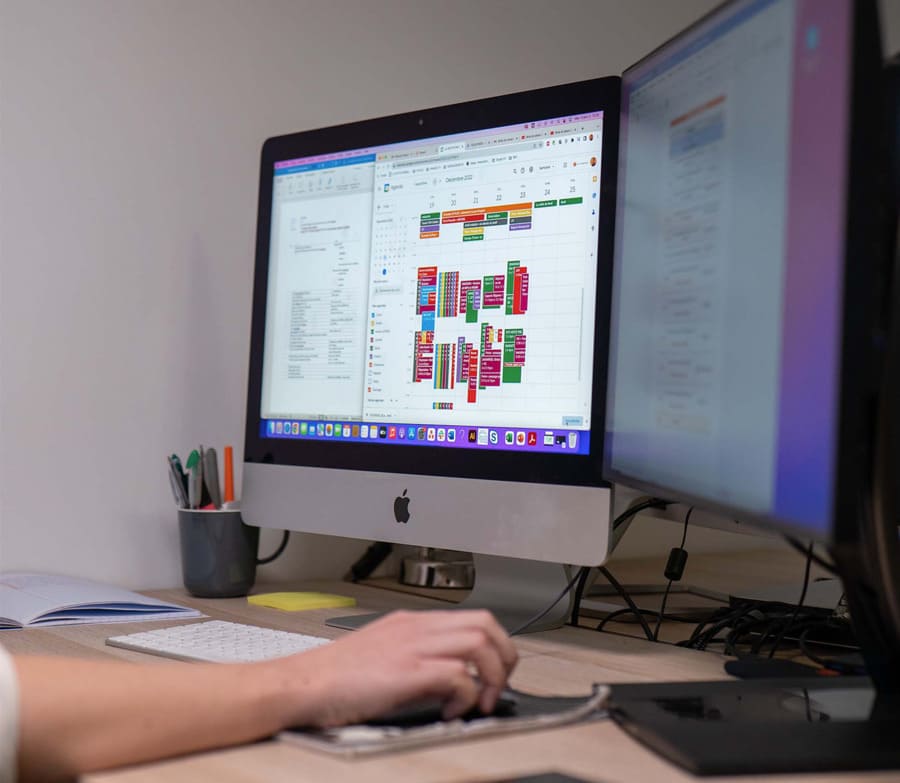 Video production
A successful video requires a good planning! On the basis of the script and the storyboard, we draw up a retroplanning, we organize a casting call, we book the teams and deal with the location scouting. We carry out all these steps for you so that you can decide serenely.
Production management
Casting call
Decorations
Shooting locations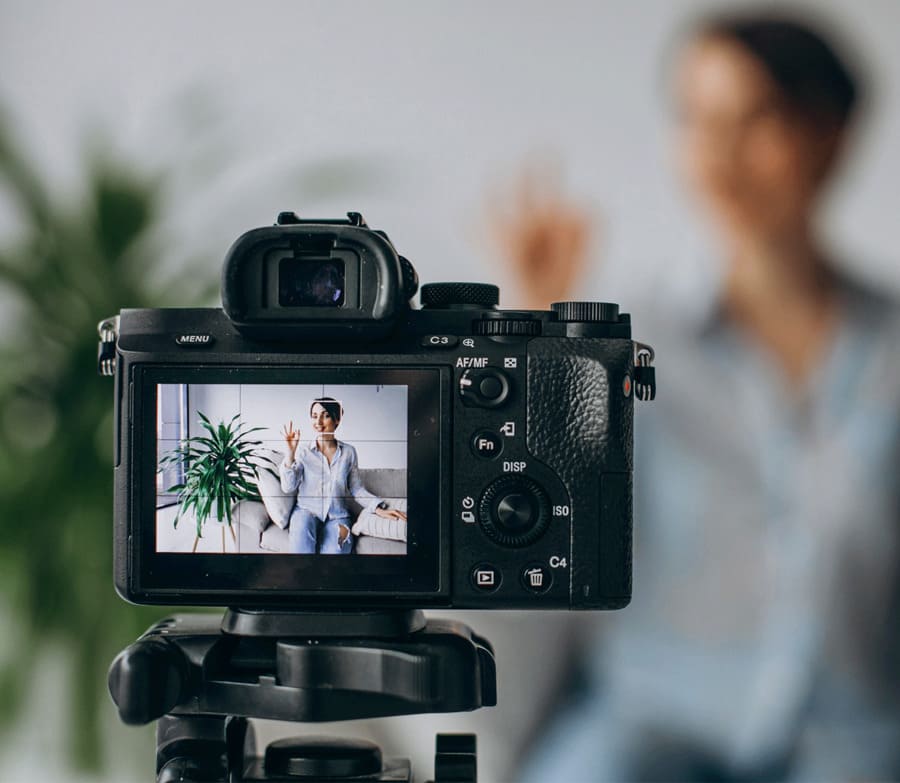 Video Shooting
Depending on your video project, we build a team with internal and external ressources to produce your video. Audiovisual technicians, make-up artists, actors… everyone follow the roadmap to shoot beautiful video footage.
Multi-camera
Drone
Shooting in a studio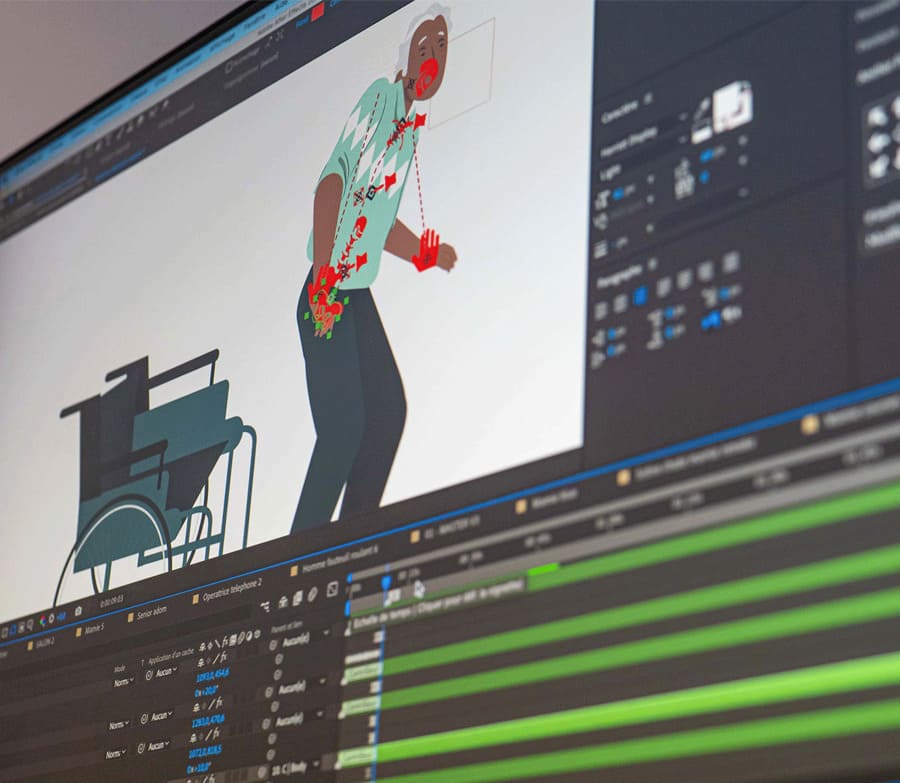 Motion design
Nowadays, motion design is used in a lot of videos. Motion design is used to enhance videos, make dynamic transitions, animate text and titles, create infographics and animate logos. It gives a very contemporary look to your videos.
2D animation
Graphic design
Text animation
Animated infographics
Logo animation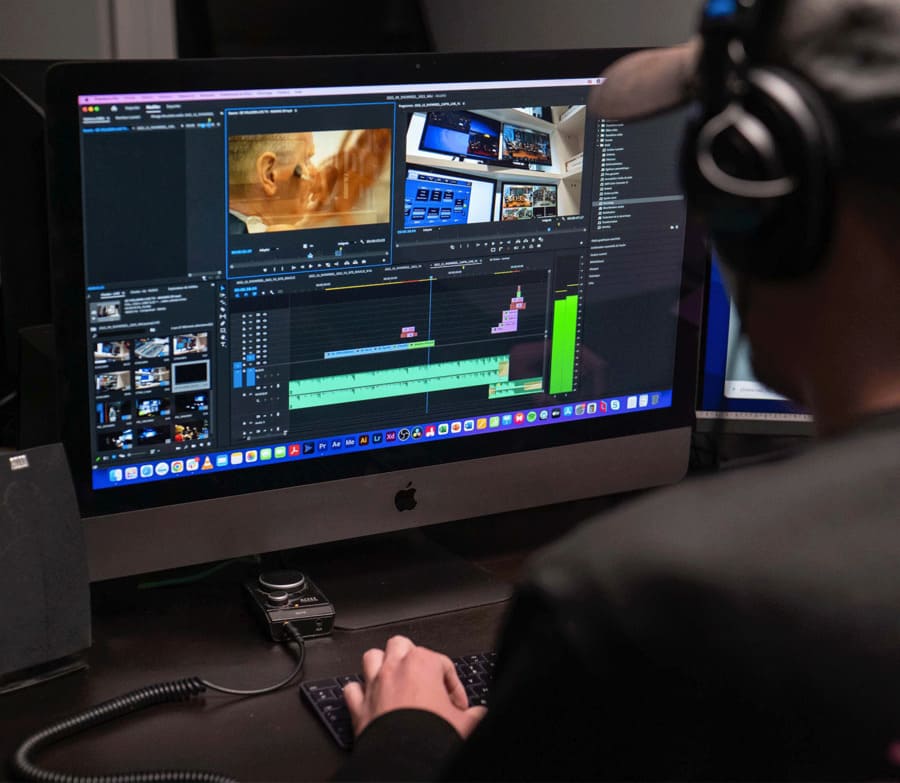 Post-production
Your project finally comes to life in the post-production stage. The potential of your project is revealed by adding visual and sound effects that enhance the aesthetics and effectiveness of your video.
Editing
Calibration
Subtitles
Voice over
Sound design